Prime Advantages of Logistics & Freight services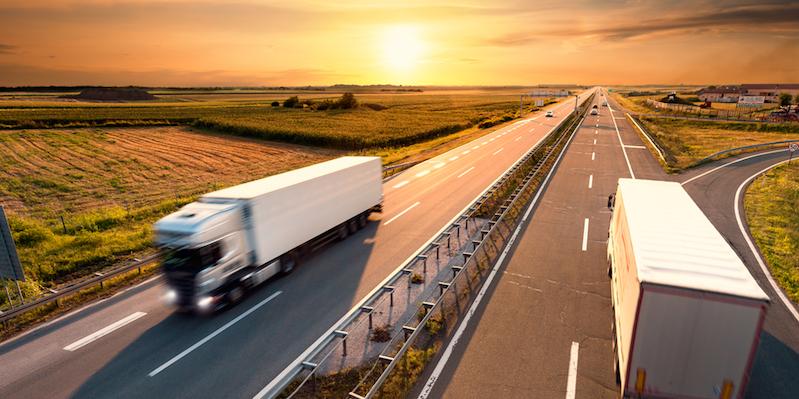 Running a fleet of trucks requires a large investment and is a full-time job in itself, not to mention the cost, time and effort that would also go into managing a warehouse. Comprehensibly, unless you want to go into the trucking business, it's always best to outsource your logistics needs to those with experience. In this blog, we share 5 prime advantages of logistics and freight services for your business.
Save Time

Outsourcing to logistic and road freight specialists, means you don't have to worry about all the processes when it comes to deliveries and supplies – not just the transport part, but warehousing too. You'll find you spend so much time just in running and maintaining your fleet of trucks, time you could use to grow your core business.

Cost Effective

Initially, you must have funds to actually purchase vehicles to transport their goods, and then they need to think about the warehousing. It will require large investment which can alternatively be used for purchasing other things such as to expand you own business. Moreover, if you think of taking a loan to purchase the vehicle, then the interest would add up on the vehicle which would cost more than the actual market value. After buying the fleet of trucks, you have to bear the expenses of drivers, cost of registration, insurance, maintenance and repairs, services as well as fuel.

Focus

With the help of Logistics Company, you don't have to stress about logistics or warehouse operations. This is especially as they are specialized in these services and that the individual can be assured to have quick delivery as well as solve their internal problems– it's the logistics company's business to ensure that your products or goods reach to the location they need to be and that too on time.

Increased Flexibility

Along with the warehouse capabilities, the client gets the benefit of improved flexibility when it comes to storage. The job of the logistic company doesn't come to an end until they make the client's products or goods reach safely at their location. If the client's storage needs gets risen up or lessens, they wouldn't have to stress for getting more storage space or pay for space they don't require.

Available Resources

The logistics companies hold each and every resource you might need. The client not only saves money from purchasing trucks but also do not have to stress about getting extra machine or equipment like forklifts or pallets.